Actuating and locking magnets
… individually produced and in compliance with all safety standards!
Locking solenoids are magnets that enable doors, gates or flaps to be locked securely. Due to their high reliability, they are widely used in railway technology. Here they are used to lock doors and sliding steps to ensure the safety of passengers and railway employees. As electromagnets, they can be conveniently controlled and opened or locked as required. It is essential that the electromagnets are built to meet the high requirements of railway technology.
Railway technology has high demands on locking solenoids: They must function perfectly at any ambient temperature, resist corrosion, survive voltage fluctuations and be integrable into suitable switching cycles. In addition, railway technology needs magnets of the highest quality that meet the high safety standards.
It is precisely these requirements and standards that magnet.works measures itself and its magnets against. We design and manufacture customised locking solenoids for your individual needs, in railway technology and electromobility!
Do you need lifting solenoids or actuating solenoids? Here, too, we are happy to be of service to you! We design and manufacture your individual solenoids, exactly according to your requirements!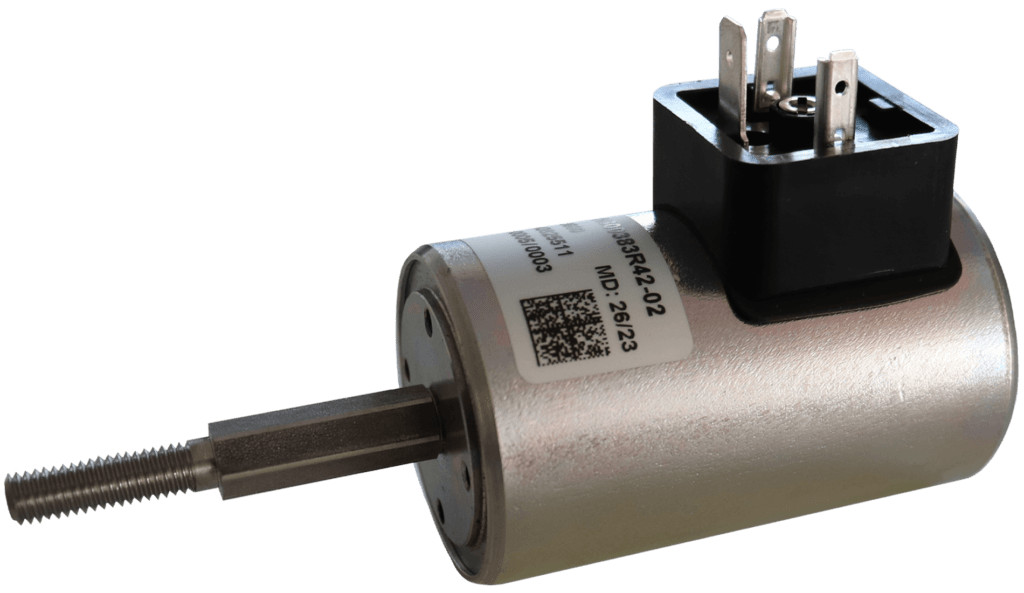 Lifting magnet for locking unit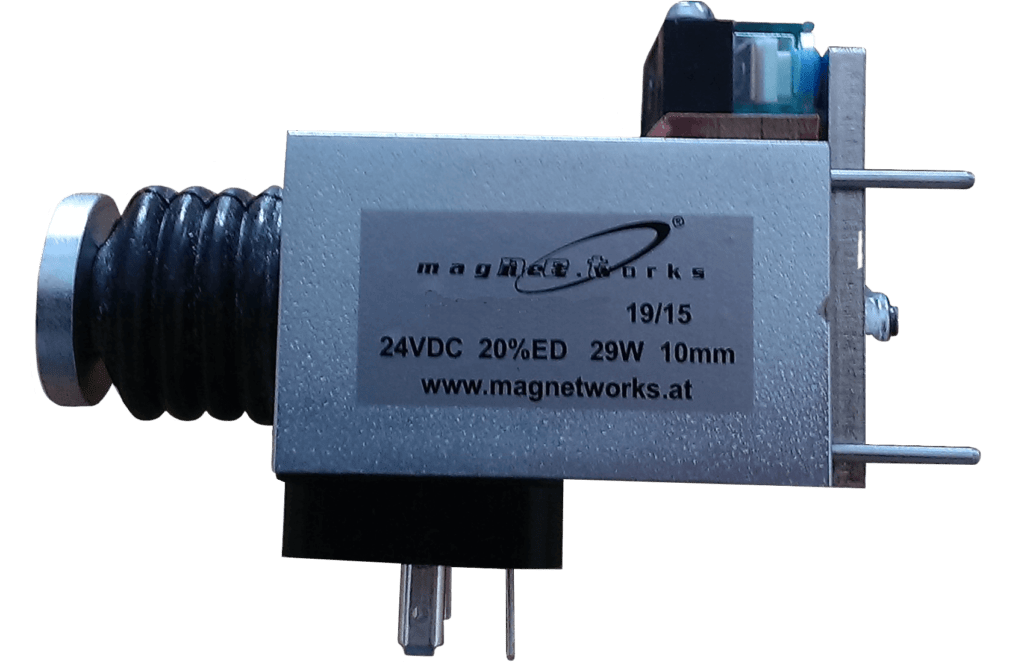 Lifting magnet with position sensing